Chihuahuas, named after the state of Chihuahua in Mexico, are the tiniest dog breeds with adults weighing between 2 and 6 pounds.  For people owning the small breed dogs for the first time, they may not know what exactly to feed them, especially when it comes to the size of the kibbles.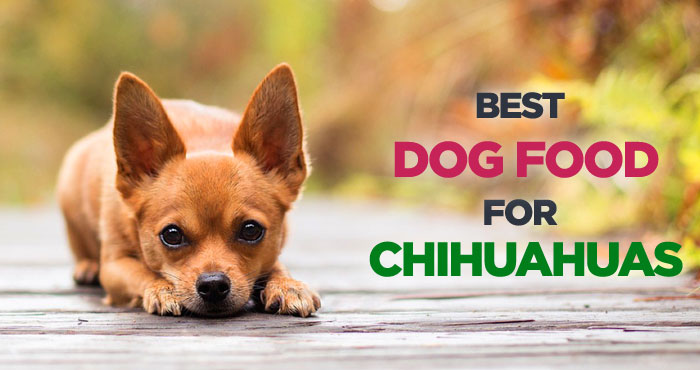 Before finding out the diets that are good for the Chihuahua, it is essential to understand the dog's features and characteristics. In this article, we give you a list of our top picks of the best dog food for Chihuahua that will make it more helpful in making a sound choice.
See also:
Physical features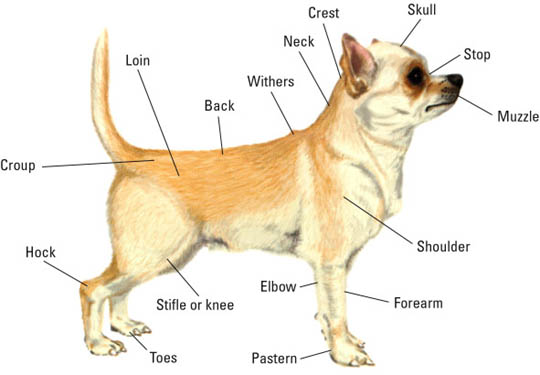 As small Chihuahuas are, they make lovely and lively pets for many homes in the United States and across the world. The small-sized dogs are friendly and very loyal. They are also very playful and can get mischievous at times, especially if they do not get the attention they need. They are easy to carry along with as you take a walk because they fit easily in dog pouches and purses.
Adult Chihuahuas stand at 5 to 9 inches for males while females stand at about 5 to 7 inches. On top of a Chihuahua, head is a soft spot called the molera. The dog nuzzles dogs are short and pointed while their ears are large and prick they have round and large eyes with a long tail that they carry over their backs.
The length of the dog is longer than its height. Chihuahuas come with smooth and short or long and soft coat varieties. The coats do not have a standard color or pattern. The lifespan beats that of many other dog breeds as it can live for an average of 14 years.
Personality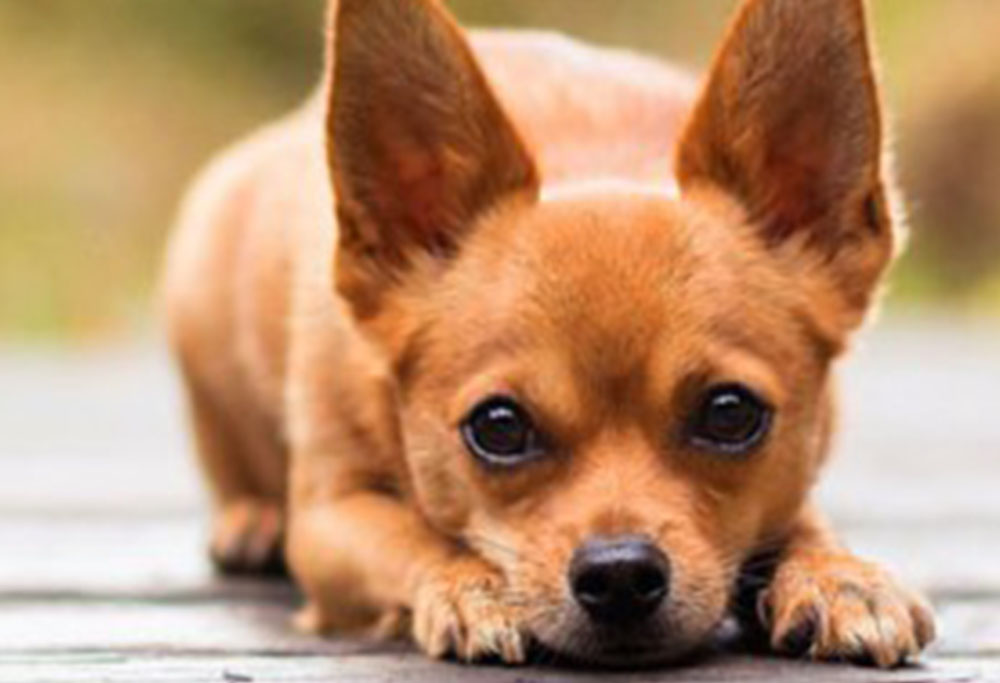 One of the things that set Chihuahuas apart from other dog breeds is their need for attention. They are very social and loyal to their owners. They are also lap dogs but with an active lifestyle. Though they are friendly and loyal but if treated with disrespect, Chihuahuas get nervous and snap at strangers and children.
They are sensitive to anyone treating them with disdain because of their tiny sizes. They are also temperamental dogs, and as small as they are, they have a tendency to bark louder than other larger breeds.
Dietary and health
Because of their long lifespan, the dogs are susceptible to many of the most common lifestyle-related health issues that include heart, obesity, arthritis, and diabetes. They are also more prone to joint problems than the majority of the other small breeds. They also battle coat and skin conditions, allergies, and digestion problems. The dogs are also prone to dental and digestion issues.
You need to feed the dogs with a balanced proportion of ingredients that supports a lean body composition. The food that you feed the dogs with should contain plenty of nutrients and proteins. The majority of the Chihuahuas prefer dry foods to wet recipes. Always ensure that whatever you feed the pet with is in small pieces and stick only on the menu for pets and not that meant for humans.
Chihuahuas need different diets that can accommodate their small frames healthy. Some of the dogs have huge food appetites, which makes them eat almost anything and everything their owners place in front of them, while others are very fussy eaters. Some Chihuahua owners spoil the little pets by feeding them with bites to make the dogs feel special.
Select foods that have meat as the first main ingredient with small kibble sizes that help to develop the dog's jaws and teeth. Because of their allergies, avoid foods with any mystery ingredients or artificial additives. It is also essential to feed the dogs with grain-free dry food that works better with their digestive system.
Our Top Picks Chihuahua Dog Food
Royal Canin Breed Health Nutrition Chihuahua Dry Dog Food
No products found.
Royal Canin kibble mix contains a formula designed specifically for the Chihuahua eight months and above adult dog. The recipe contains all the properties the miniature dogs need for their nutritional and health needs. The kibble sizes of the formula are small enough to fit the dog's mouth and to help with promoting healthy gum and teeth.
The aroma of the meal is also appealing, especially to the dogs that are fussy with their meals. The highly digestible proteins in the formula contain precise fiber content that helps with healthy digestion and the reduction of stool odor. The formula also includes biotin, EPA, DHA and omega 3 fatty acids that promote the health of the skin and keep the coat shiny.
The meal is grain-free with no soy, wheat, or corn. It also does not contain any artificial preservatives, colors, or flavors.
Pros
High protein content with fiber
Promotes healthy skin and shiny coat
Small-sized kibbles designed explicitly for the Chihuahua
Grain-free
Gluten-free
Contains no artificial preservatives, colors or flavors
Supports healthy digestion and stools with less odor
Cons
Wellness Core Natural Grain-Free Dry Dog Food
No products found.
Wellness Core Natural Grain-Free Dry Dog Food is a high-quality source for proteins and other essential ingredients suitable for small-sized breeds such as the Chihuahua. The main ingredient in the recipes is either turkey or chicken that helps to support the dogs lean muscle build. The meal is grain-free, gluten-free, and does not contain any artificial preservatives, colors or flavors.
It also includes an assortment of vegetable-based antioxidants, fruits, minerals, and vitamins that help to boost the dog's immune system. Live probiotics and prebiotics in the mixture alongside fiber, help the small-sized dog with digestion and better stool quality. The recipe also contains flaxseed that blends well with omega 3 and omega 6 fatty acids to maintain the dog's shiny coat and skin health.
Other ingredients include glucosamine and chondroitin that help to keep the dog's joints and bones healthy and active. All the ingredients are natural, and the kibbles are the right size for easy digestion.
Pros
Grain-free and contains no wheat, soy .or corn
Made in the USA
The main ingredient is real turkey or chicken that help to build lean muscles
Supports healthy skin and shiny coat
Contains high sources of fiber for healthy digestion
Contains glucosamine and chondroitin for healthy joints and bones
Does not contain artificial flavors, colors, or flavors
Cons
Some dogs may not react well to the chicken content in the recipe
Dogs with a sensitive stomach may develop problems such as diarrhea
Blue Buffalo Wilderness High-Protein Grain-Free Natural Adult Dry Dog Food
No products found.
Blue Buffalo Wilderness is a high protein diet formulated for the vitality of the dog. It contains real meat salmon as the main ingredient, which helps with healthy muscle development. The meal has a balanced formula of proteins and carbohydrates that help to fuel the active life of the Chihuahua. It also includes phosphorous and calcium that help to build strong bones and teeth.
The grain-free diet also contains other ingredients that include sweet potatoes, peas, omega 3 and 6 fatty acids that support healthy skin and shiny coat and Blues Exclusive LifeSource Bits that help to support a robust immune system. The meal does not contain any artificial preservatives, colors, or flavors.
Pros
Meat-based salmon is the main ingredient
A high protein source that helps with building lean muscle
Contains vegetables and fruit that are natural resources of energy
Infused with essential minerals, vitamins, amino acids, fatty acids, and other nutrients
Promotes healthy skin and shiny coat
Promotes healthy digestion
Grain-free
Contains no harsh grains such as wheat, soy, or corn
Contains no artificial preservatives, colors, or flavors
Cons
Some dogs do not like the taste
Expensive
Purina Pro Plan SAVOR Shredded Blend with Probiotics Adult Dry Dog Food
No products found.
Purina is one of the leading pet food manufacturers in the world. The company makes exceptionally high-quality recipes with one exception. Compared to many other dog food recipes, Purina believes in high grain content in their diets. The company believes that grains help with a shinier coat, brighter eyes, healthier digestion, and the dog's unlimited energy.
The combination of plant-based and animal-based protein of meat and whole grain, help to promote the dog's lean muscle build. Other ingredients include whole grain wheat, poultry by-product, corn gluten meal, fish oil, and others. It has an infusion of minerals, live probiotics, linoleic acid, vitamins, amino acids, and antioxidants that help to promote a healthy immune system, skin, shiny coat, and digestion.
The kibbles are crunchy, tasty, and tender for the small-sized breed. It does not contain artificial preservatives, colors, or flavors.
Pros
Promotes shinier coat
Promotes healthy skin and digestive system
Strengthens a robust immune system
Contains both animal-based and plant-based proteins as the main ingredients
Crunchy, tasty, tender and easily chewable kibbles
Promotes brighter eyes
Infused with a high fiber content
Cons
Dogs with sensitivity and food intolerance may not react well to the top grain content in the recipe
Iams Proactive Health Adult Minichunks Dry Dog Food
No products found.
The main protein ingredient in this Iams Proactive Dry Food is farm-raised chicken that helps to build the healthy dog's muscles. The meal also contains a blend of high-quality prebiotics and fiber that help to maintain the dog's healthy digestion. Antioxidants in the mixture help your small-sized dog with a stronger immune system, while L-Carniture helps to keep a healthy heart and metabolism.
The high fiber content is from whole grains and vegetables. The meals crunchy and tasty kibbles help to strengthen the dog's teeth and jaw with every bite. They also help to freshen the dogs breathe and reduce plaque. The formula is suitable for dogs of all ages and sizes. It does not contain artificial preservatives, colors, or flavors.
Pros
Contains farm-raised chicken as the main ingredient
Contains high fiber content from whole grains, prebiotics, and vegetables
Promotes stronger immune system
Promotes healthier skin and shinier coat
Helps to improve healthy digestion
Kibbles strengthen the teeth, reduce breathe odor and plaque
Contains no preservatives, colors or flavors
Affordable
Tasty
Cons
Some dogs prone to allergies may react to the whole grain high content
Wrapping it up
The Chihuahua may be a small dog, but it feels and behaves like a big breed. It is a lovely small pet to keep around and travel with as it makes a great companion. It is also a fussy eater and prone to several health issues. Because of their problematic eating habits, you need to choose their meals very carefully by ensuring that they have all the proper ingredients that go well with your small friend.
You should mostly take into consideration their sensitive stomachs and choose formulas that will not make them diarrhea. The above brands contain all the ingredients your Chihuahua needs for healthy and stronger growth. They will help you to decide on what to buy for your pet based on the nutritional and health needs of the Chihuahua.
No products found.