The golden retriever is a popular breed in the U. S. The dogs make great family pets with their friendly, tolerant, and happy attitude. It is also a brilliant breed, making them some of the best working dog breeds in the market.
The name retriever comes from the dog's ability to excel at retrieving, sniffing, and tracking contraband goods for law enforcers. The dog is also great as an assistance or therapy partner. Golden retrievers are also exceptionally active, naturally gifted athletes and agile.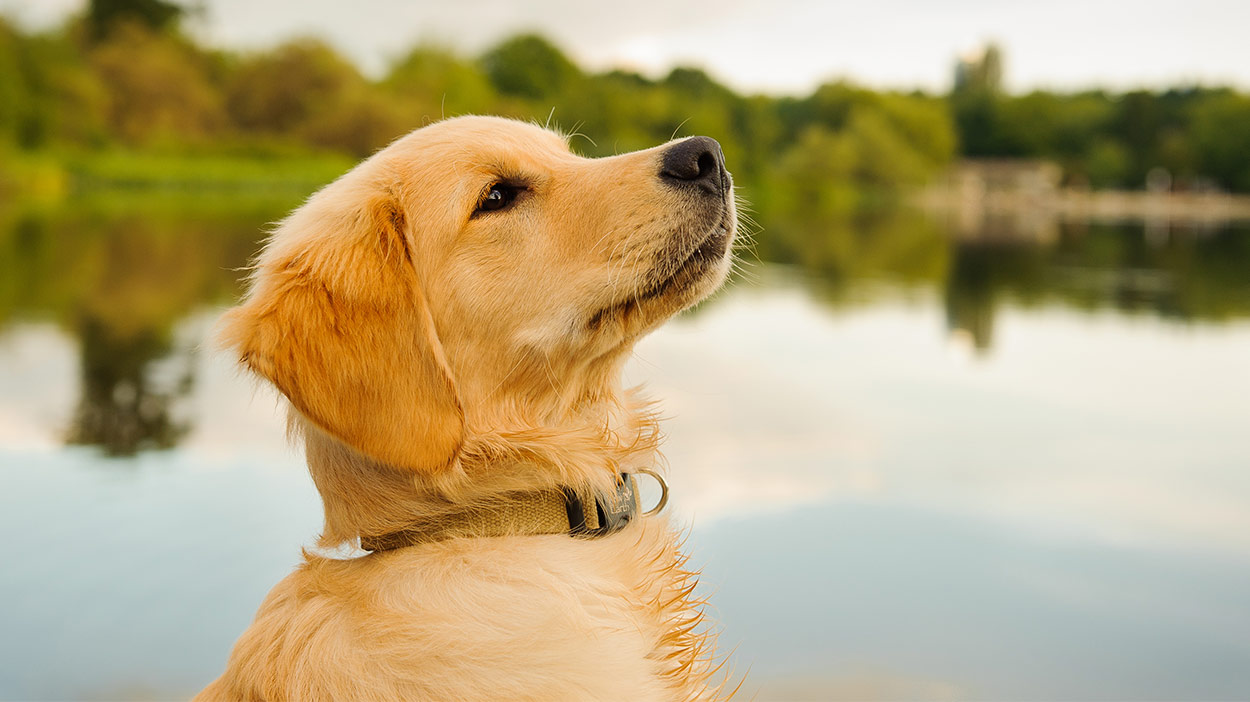 In this article, we take you through the best dog food for golden retrievers that will keep them as competitive and happy, as they should be. Before then, let us read a little information about the breed.
See also:
Characteristics of the Golden Retriever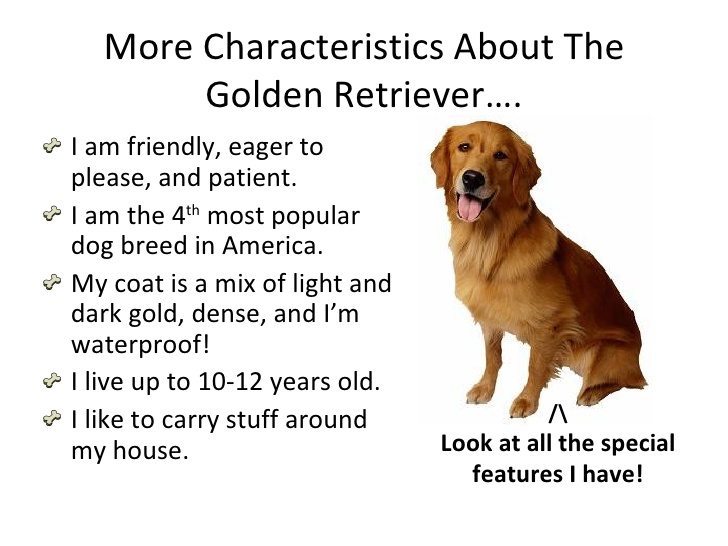 One of the basic features of a golden retriever is the shedding of hair from the coat. Golden retrievers shed too much hair, especially during the spring and fall. During winter and summer, the dogs shed moderately. The coat also tangles, which makes it necessary to brush often to avoid the problem.
The family dogs do not like spending too much time outdoors as they love to live close to people. They are active dogs that thrive on playful activities. To keep their agility up, golden retrievers do well with daily exercises. The love golden retrievers love for kids is exceptional.
They have an exceptionally thick water repellant coat and an undercoat that is also as thick as the outer coat. The dog coats differ with some having straight ones while others have rough ones. The chest of the retriever has heavier feathering than that on the underbody and legs. The back, tail, and thighs also feature heavy feathering. The colors of the breeds range from gold and light to dark gold.
An adult golden retriever can grow to slightly more than 24 inches with a weight of between 60 and 75 pounds. It takes the breed about a year to attain a full height and two years to achieve maximum weight. Even though golden retrievers are generally healthy and active dogs, they are also prone to certain illnesses and health conditions.
The dogs also have a great sense of smell, which makes them a favorite with the law enforcement unit when it comes to sniffing out contraband goods. Golden retrievers can sniff scents from deeper and hidden places than many other dog breeds can,
Another critical factor to note is that golden retrievers are heavy and fast eaters. They will eat almost everything and anything you feed them as they are not as fussy as many other breeds. However, to avoid feeding the dogs with the wrong ingredients that would stunt their growth, you should always ensure that you know the right ingredients to choose from the variety of recipes in the market.
Since the golden retriever is an active and large animal, you should feed the dogs with highly nutritious diets that do not cause problems with the digestive system, or joint problems. The best ingredients for the retriever dogs are those with meat proteins as the main ingredients. The food should also contain a balanced blend of whole grains, fruits, vegetables, vitamins, probiotics, prebiotics, minerals, and antioxidants.
Avoid foods with wheat, soy, and corn to prevent allergy and food intolerance problems. Because dogs love to eat often, they are also prone to obesity and other health problems such as hypothyroidism, diarrhea, nausea, and vomiting, among many others. Ensure that the food does not contain too many calories and has enough fiber content to promote a healthier digestive system. Below is a list of the best dog food for golden retrievers that will give you a good idea of what to feed your pet with,
Our Top Picks Best Dog Food for Golden Retriever
Royal Canin breed health nutrition golden retriever adult dry food
No products found.
Royal Canin Golden Retriever Dry Dog Food comes with a formula specially formulated for this particular breed, the main ingredient in the diet with the other top ingredients being chicken by-product meal, brewers rice, oat groats, and wheat. The ingredients focus on the golden retrievers dietary and health needs.
Unlike many other breeds, golden retrievers are the most susceptible to heart diseases, which is the reason behind the blend of ingredients. The recipe also contains E.P.A. and D.H.A. that helps to promote the breed's visual and cognitive development as well as the health of the heart. Taurine is another ingredient in the recipe that helps to encourage and support good heart health.
Royal Canin kibbles come with easily chewable properties, and they are easy to digest. The formula has a calorie content of 276kcal/cup to prevent the dog from gaining extra weight. Other ingredient contents are 23% protein, 11% fat, 5.7% fiber. Shedding of the fur is another common characteristic of the golden retriever, which is why the recipe also contains a right blend of nutrients that help to maintain healthy skin and shiny coat.
Pros
Contains quality ingredients that help to promote good heart health and overall wellness of the dog
Contains ingredients that help to keep the coat and skin shiny and healthy
Includes a low calorie and fat content that help to maintain the dog's ideal weight
Easy to chew and digest kibbles
Cons
The smell of the meal is not too pleasant
Some dogs develop gas issues
Nutro Wholesome Essentials Puppy Dog Food for All Breeds Sizes
No products found.
Nutro wholesome essentials puppy dog food is a premium diet that contains quality ingredients designed for small to medium size puppies. The recipe's main ingredient is farm-raised chicken that gives the meal great taste. The ingredient also helps to support the dog's healthy muscles.
The formula also contains calcium that helps to build strong bones and joints. D.H.A., and omega 3 fatty acid, is another essential ingredient in the recipe that helps to support the development and growth needs of the growing golden retriever puppy. The non-GMO formula contains no artificial preservatives, colors or flavors.
Other essential ingredients in the recipe include sweet potato, brown rice, and a blend of minerals, antioxidants, and vitamins that help to build a stronger immune system. The diet is ideal for puppies of between 3 and 18 months.
Pros
Contains farm-raised chicken as the main ingredient, which helps to increase energy levels
Contains a blend of vitamins, minerals, and antioxidants that help to build a robust immune system
Contains calcium for promotion of stronger bones and teeth
Non-GMO
Does not contain artificial flavors, preservatives or colors
Has a great taste
Cons
Does not contain probiotics
Natural Balance L.I.D. Limited Ingredient Diets Dry Dog Food Grain-Free
No products found.
Natural Balance gives you the opportunity of choosing the right ingredients for your golden retriever's diet. The diet contains healthy ingredients with no artificial flavors, preservatives, or colors. The grain free natural balance recipe includes an optimal balance of proteins and carbohydrates.
The limited ingredients in the formula help to minimize food sensitivities. The main ingredients in the formula are sweet potato and fish products sourced naturally. Salmon provides the dog with essential amino acids that help to maintain strong muscles and a shiny, healthy coat.
Sweet potatoes are quality carbohydrates with a high content of potassium, which is a digestible energy source.  It also contains natural fiber that helps to promote a healthy digestive system.
Pros
Diet with limited ingredients that help to minimize food sensitivities
Contains a natural blend of ingredients made up of proteins, carbohydrates, minerals, antioxidants, and vitamins
All the ingredients are natural
Contains no artificial preservatives, colors or flavors
Grain-free
Includes natural fiber that helps with a healthy digestive system
Cons
Wellness Complete Health Natural Dry Large Breed Dog Food
No products found.
Wellness complete health natural dry large breed dog food helps to promote the wellness of large golden retriever dogs. All the ingredients in the recipe are natural and do not contain any artificial preservatives, flavors, or colors. The balanced nutrition helps all the parts of the dog's body that include the joints, digestive system, the bones, and the energy and vitality needs. The diet also helps to promote better nutrient absorption into the dog's body.
The excellent tasting meal contains chicken as the main ingredient. Other ingredients include another protein, whitefish, blueberries, which are rich in Vitamin A and C fiber, potassium and carotenoids, which are all essential antioxidants. Also, in the mix of ingredients are omega 3 and omega 6 fatty acids, prebiotics, probiotics, chicory root extract, and flaxseed that help to keep the coat shiny and promote healthy digestion.
Another vital ingredient in the recipe is spinach, which is rich in beta-carotene, lutein, quercetin, and magnesium. Glucosamine and chondroitin help with bone, joint, and hip development of the dog. The ingredients also help to promote the golden retriever's muscle development and a stronger immune system. The gluten-free recipe contains no artificial preservatives, flavors or colors. The calorie content of the diet is 3,400 kcal/cup.
Pros
Contains a vibrant blend of natural ingredients that help with the well-being of the dog
Chicken is the main ingredient with a mix of vitamins, minerals and antioxidants that help to promote a stronger immune system, better muscles and joints and a healthy and shinier coat
Contains no artificial preservatives, colors or flavors
Gluten-free
Great taste
Affordable
Cons
It is not grain-free, which may cause allergies to some dogs
Health Extension Grain-Free Chicken & Turkey Recipe
No products found.
The first main ingredient in health extension grain-free diet is organic chicken, with the second and third ingredients being chicken meal ad turkey, respectively. The family-owned company focuses on manufacturing foods with great flavors that are ideal for fussy eaters.  Other ingredients in the grain-free diet include natural probiotics, cider vinegar, pure coconut oil, and turmeric, among others.
The food is ideal for both puppies and adult dogs. The rich blend of ingredients helps with the proper growth of the dog, promoting stronger bones and improving the immune system.  It does not contain wheat, soy, or corn. The recipe is also free from artificial preservatives, colors, and flavors.
Pros
Made from naturally sourced ingredients
Suitable for both young and older puppies
Grain-free
Contains no artificial preservatives, flavors or colors
Contains proteins as the main ingredients
Cons
Wrapping it up
Golden retrievers are generally happy dogs that live comfortably around people and kids. They love to play and remain active all day long. The dogs love to eat, and if not monitored properly, they can eat the whole day. To keep the dogs happy and active, you should choose meals with balanced ingredients to support the nutritional needs of the breed.
Ensure that the ingredients are natural with less grain or no grain content to avoid any allergies. The above recipes contain quality ingredients that provide the best support for the golden retrievers during all their stages of growth.
No products found.