Every dog on planet earth deserves to eat a perfectly balanced meal and enjoy it to the fullest, In a much similar way as a human does with no alterations on taste and nutritional value whatsoever. The Nutro Ultra Small Breed Adult recipe offers a balanced diet that is rich in nutrients and full of flavour. All these play a significant role in helping your dog feed well and grow healthy.
So what's so exceptional about Nutro Ultra Small Breed Adult that sets it apart from the rest? Read on this review to find out.
See also:
MANUFACTURER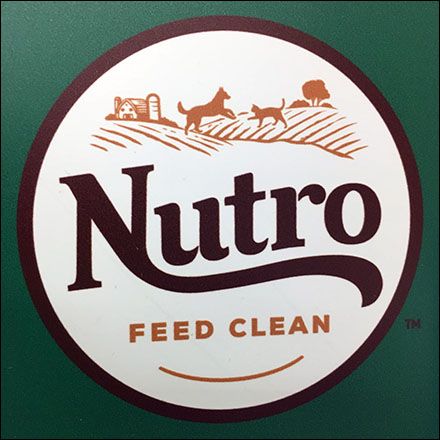 The Nutro Ultra Small Breed Adult is a recipe created by Nutro Brand, a highly reputable company which has been making pet food since 1926.  Nutro Ultra Dog Foods subscribes to the Nutro Feed Clean philosophy that entails using top-quality non-GMO ingredients sourced from trusted suppliers.
PRODUCT OVERVIEW
No products found.
The Nutro Ultra Small Breed Adult is a highly-rated dog food product with a composition of proteins derived from chicken, salmon, and lamb. This dog food is a mix of high-quality ingredients and supplies your dog with well-balanced nutrition. This product is a blend of 15 vibrant superfoods such as kale, blueberries, kale, chia, and other quality ingredients discussed below.
There are no artificial flavours, preservatives, colours, soy, corn, wheat, or chicken by-product in this dog food. Let's review some of the ingredients present in this recipe.
INGREDIENTS
Nutro Ultra Small Breed Adult has been packed with essential elements that serve to meet your dog's nutritional needs. The cumulative combination of the components ensures that this dog food adheres to the nutritional standards set by the AAFCO Dog Food Nutrients for healthy dogs. Here's a detailed overview of the ingredients:
Chicken
Chicken supplies the much needed animal-based protein and all the essential omega-6 fatty acids.
Chicken Meal
Chicken meal is generated by cooking chicken via a process known as rendering. The method significantly reduces the natural moisture present in the chicken, thereby attaining a well-condensed protein source.
Whole Brown Rice
This rice is packed with natural fibre and other essential minerals such as phosphorus, magnesium, and manganese. Compared to other grains, whole brown rice is easily digestible.
Brewers Rice
This is the small rice kernel fragment that is separated from the sizeable milled rice kernels. It's a lower quality grain as it doesn't have a similar nutritional profile as that of the whole seed. It's typically considered as a cheap low-quality filler.
 Rice Bran
Rice grains are divided into three major components; endosperm, germ, and bran. Bran is the grain's outer layer and is an excellent source of fibre. It supplies three essential micronutrients, namely, carbohydrates, fat, and protein, along with other minerals and vitamins.
Lamb Meal
Its primary mode of production is cooking lamb via a process known as rendering which extensively minimizes the lamb's natural moisture, resulting in a well-condensed protein source.
Dried Plain Beet Pulp
This is the by-product that's achieved after extraction of sugar from sugar beets. Plain in this ingredient means that the beet pulp isn't sweetened to make it palatable. This ingredient is a significant source of dietary fibre. Some quarters claim that beet pulp regulates a dog's blood sugar and boosts intestinal health. This claim is, however, subject to debate with some claiming that it's merely an inexpensive filler.
Salmon Meal
It is also produced via a process known as rendering, which involves cooking salmon to the point where the moisture levels drop below 10%. This extraction of moisture results in a concentrated protein powder which is this ingredient, the salmon meal.
Chicken Fat
Chicken fat supplies all the essential omega-6 fatty acids contents that the dog needs. mixed tocopherols have been used to preserve this fat
Whole Grain Oatmeal
This is coarsely ground oats. It is rich in Vitamin B, dietary fibre, among other minerals.
Pea Protein
It is produced by extracting the starchy elements of peas. It supplies a substantial plant-based protein boost which is considered by some quarters as undesirable owing to it having a low biological value in comparison to meat-based proteins.
Sunflower Oil
This is a significant source of omega-r fatty acid. It doesn't provide omega-3 fatty acids like other oils such as canola and flax do. These fatty acids are supplied by additional fat or oil sources.
Sunflower oil is preserved using mixed tocopherols.
Whole Flaxseed
This is a significant source of dietary fibre and omega-3 fatty acids. It supplies a substantial amount of vitamin B, protein, and other minerals.
Natural Flavor
As the name suggests, natural flavour serves to enhance the food's taste.
Fish Oil
AAFCO defines fish oil as the oil that is achieved by rendering cannery waste or whole fish. It is rich in omega-3 fatty acids, making it an excellent source of fat. It's however not clear from which fish this fish oil is drawn
Potassium Chloride
This is a potassium supplement.
Choline Chloride
This ingredient is ranked among the B-vitamin complex group, the vitamin B4.
A close examination of these ingredients shows that the Nutro Ultra Small Breed Adult draws most of its protein from animal-based sources. This is a plus for the product because meat-based proteins contain all the vital amino acids needed by dogs. This makes the Ultra Small Breed Adult an excellent food product for dogs.
PROS OF NUTRO ULTRA SMALL BREED ADULT
It's made with nutritious natural ingredients.
It has a delicious flavour.
It's designed for small breed dogs.
It has no chicken by-products or preservatives.
CONS
There is a need to upgrade the recipe, something which the manufacturers are most probably working on.
CUSTOMER REVIEWS
Most of the people who bought this product gave it a   four and 5-star rating. Here are some of the reviews they gave:
Bil Moore wrote,
"As I'm sure many of you small-dog owners know, they tend to have sensitive stomachs. I went through 4-5 different brands with my shih-Tzu, and he would either throw up every few days or completely ignore the food for several days at a time. These other brands were all premium as well.
I bought Nutro, and he gobbled it up. And kept gobbling it up. He is a grazer, but his dish is clean by the end of each night. And he only throws up 4-5 times per year. He's been on Nutro for about four years, and I have zero intention of trying anything else because of the success I've had with this brand."
Stedman wrote,
"Our small dog is a very picky eater. He usually doesn't like standard hard foods, especially not right out of the bag. However, I soon as I opened this and gave him a handful he ate every piece. The next morning he did the same thing. Hopefully, it stays this way as it is hard to find food that our dog will eat consistently. The pieces are a right size too, small & almost oval-shaped so easy for him to eat."
OUR VERDICT
Nutro Ultra Small Breed Adult is specially formulated for poodles, Maltese, Dachshunds, Shih Tzu Chihuahuas and all other kinds of adult small breed dogs. The combination of the trio protein composition derived from natural sources makes this dog food very nutritious.
The exclusion of preservatives, artificial flavours, colours, chicken by-product, wheat, corn, and soy makes it even more ideal for your small adult dog to eat daily. We highly recommend it for your dog.
Best Selling Small Breed Adult Dog Food
No products found.