One of the most frustrating things about pet foods is trying to understand the ingredients. Some people try to decipher the languages on the list of ingredients without much success and end up doing guesswork or assuming they know what they are reading. One of the most common components in dog food ingredients is chicken meal.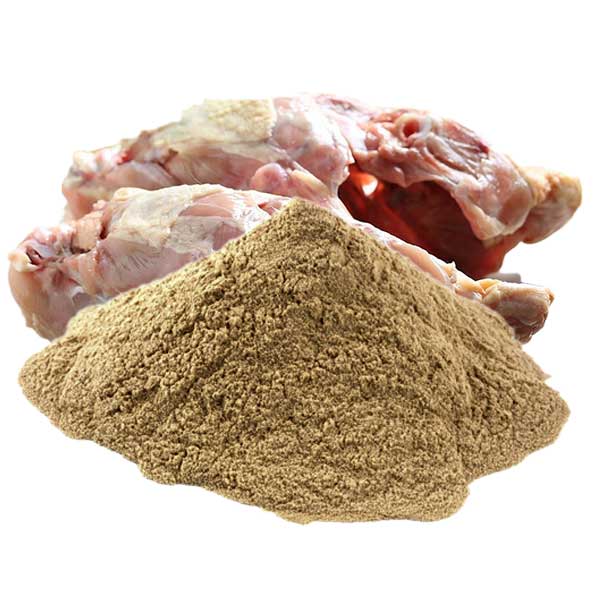 The confusing part is that the ingredients coms as a meal and not as a whole chicken. Is chicken meal a fancy way of saying the recipe contains chicken, or is it a different ingredient all together? In this article, we help to demystify the chicken meal ingredient in dog food list of ingredients.
See also:
| # | Preview | Product | Rating | |
| --- | --- | --- | --- | --- |
| 1 | | Hill's Science Diet Dry Dog Food, Puppy, Chicken Meal & Barley Recipe, 15.5 lb Bag | 2,474 Reviews | CHECK LAST PRICE |
| 2 | | Canidae All Life Stages Dry Dog Food, Chicken Meal and Rice, 30lbs | 4,288 Reviews | CHECK LAST PRICE |
| 3 | | Sportmix Wholesomes Chicken Meal And Rice Dry Dog Food, 40 Lb. | 740 Reviews | CHECK LAST PRICE |
| 4 | | VICTOR Select - Chicken Meal & Brown Rice Formula, Dry Dog Food 40 lbs | 222 Reviews | CHECK LAST PRICE |
| 5 | | Instinct Freeze Dried Raw Meals Grain Free Cage Free Chicken Recipe Dog Food by Nature's Variety, 25... | 170 Reviews | CHECK LAST PRICE |
What is chicken meal?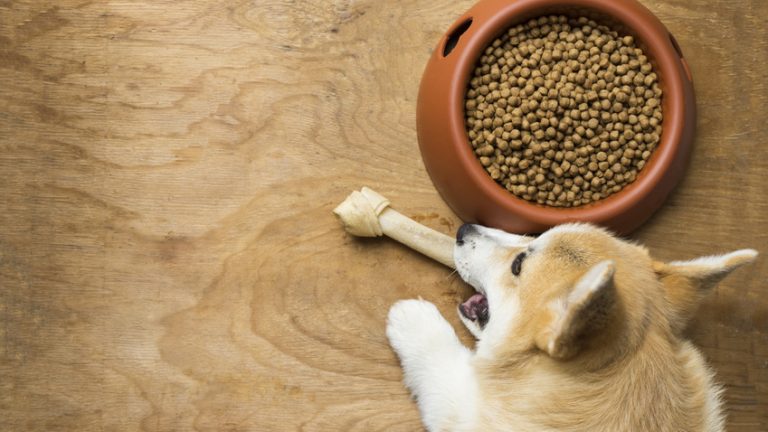 Chicken meal is not chicken meat making it a completely different ingredient. The ingredient differs from chicken in that it comes as a dehydrated and defatted ingredient. Compared to regular chicken, a chicken meal does not contain significant amounts of water. The chicken ingredient in dog food is deboned chicken, which comes off the chicken carcass.
A good example is the thanksgiving dinner chicken or turkey. After enjoying a lovely dinner, all that remains from the turkey are some bones with meat in the pockets, tendons, ligaments, and strings of viscera. These remains are the ones that go into dry dog recipes. This meat comes with high water content. Chicken meal, on the other hand, is the meat of the chicken with the least amount of water content.
When it comes to the provision of protein content in the diet, a chicken meal has more content than chicken meat. The meal includes pulverized tiny pieces made from a whole chicken. The small pieces include skin, bones, and flesh. The parts that do not come with a chicken meal include blood and nails.
The sole purpose of the meal is to raise protein levels of the formula. In short, chicken meat in dog food recipe is the scraps that you get after deboning, while a chicken meal is the mostly the flesh of the thigh and breast of the chicken with less water content for more protein provision.
What is the difference between chicken meal and chicken by-product?
In the list of some dog foods, you may come across chicken or poultry by-products as another one of the protein ingredients. Some people assume that chicken meal and a chicken by-product is the same thing. Chicken meal is from chicken by-product meal as the latter comes with few benefits. By-products consist of feet, beaks, entrails, feathers, and chicken heads, which provide very little protein content to the dog food formula.
Is chicken meal suitable for the dog
The next question you may ask is whether the chicken meal is suitable for your dog. The answer is yes, it is. Chicken meal contains only 10% moisture and about 12% compared to chicken meat, which contains about 70 to 80% water and only 5% fat. The chicken meal also provides about 65% protein content, while chicken meat offers only 18%.
The only amount that could probably worry you about the values is that of fat. The 125 fat in the chicken meal should not worry you at all because chicken fat is amongst the most nutritious fats. It comes with high concentrates of energy and linoleic acid that is vital to the health of the dog's coat and skin.
Besides that, the meal also contains high levels of choline, phosphorus, selenium and vitamins B12, and B6 that contribute significantly to the wellbeing of the dog's health. Chicken meal is also rich in glucosamine, which helps to build stronger and healthier joints that help your dog to keep up with its active life for long.
Overall, chicken meal is a fantastic ingredient for your dog as it helps to build a more robust immune system and the overall health of your dog. It is a great ingredient if you want your dog to have enough energy to keep it active for many years.
Is chicken meal safe for the dog?
Just as it is beneficial to the dogs, chicken meal is also one of the safest ingredients to have in a quality dog's formula. It does not cause allergies or any health issues, and many of the reputable brands for pet food use the ingredient in their recipes. The processing of the meal is under high temperatures, which makes it free from any bacteria. The high protein levels of chicken meal provide the dog with more energy than deboned chicken meat.
Do dogs enjoy eating a chicken meal?
If you have a dog that likes chicken in its food, then it will like a chicken meal. What is even better is that chicken meal will bring it with more benefits than chicken meat. Some of the best brands that contain chicken meal in the recipes that dogs love include Merrick Bistro Grain-Free Real Chicken Recipe , and Wellness Core Original Turkey and Chicken Dry Dog Food Recipe. 
Other quality brands include American Journey Salmon & Sweet Potato Grain-Free Dog Food that contains deboned salmon and chicken meal, Purina ONE SmartBlend Chicken, & Rice Formula, and Purina Pro Plan SAVOR Adult Shredded Blend Chicken and Rice Formula, among many others.
Are food recipes with a chicken meal more expensive than others are?
The answer to this question is yes . If you look at all the quality dog foods that offer meat meals as some of the top protein ingredients, they also come at slightly higher rates than the rest of the food products.
The reason behind this is that the ingredients come with more nutritional benefits, and sourcing is not from manufactured products but real hoe-raised animals. The most important thing is not the price but the fact that chicken meal food recipes come with everything your dog needs for all the nutritional requirements.
Wrapping it up
Chicken meal is not the only animal protein that comes in dog food formulas. Other meals include beef, turkey, salmon, and lamb, among others. Just because the meal ingredients do not appear as the primary sources of proteins in the majority of the formulas, it does not mean that they have less potency than the real meats. On the contrary, meat meals in the recipes contain more protein levels than the deboned chicken, and they provide more energy and nutrients.
| # | Preview | Product | Rating | |
| --- | --- | --- | --- | --- |
| 1 | | Canidae All Life Stages Dry Dog Food, Chicken Meal and Rice, 30lbs | 4,288 Reviews | CHECK LAST PRICE |
| 2 | | Natural Balance Fat Dogs Low Calorie Dry Dog Food, Chicken Meal, Salmon Meal, Garbanzo Beans, Peas &... | 1,649 Reviews | CHECK LAST PRICE |
| 3 | | Holistic Select Natural Dry Dog Food, Chicken Meal & Rice Recipe, 30-Pound Bag | 225 Reviews | CHECK LAST PRICE |
| 4 | | Nature's Recipe Dry Dog Food for Adult Dogs, Chicken Meal & Rice Recipe, 30 Pounds, Nature's Recipe... | 2,662 Reviews | CHECK LAST PRICE |
| 5 | | Sportmix Wholesomes Chicken Meal And Rice Dry Dog Food, 40 Lb. | 740 Reviews | CHECK LAST PRICE |