The beauty of our earth can be found in the chirping birds that herald the arrival of spring.
Exotic birds are more appealing to bird enthusiasts, who enjoy the close bond between humans and their feathered friends.
It's incredible to have a devoted bird fly over your shoulders, hand-feeding your adorable chirpy companion, and watch them perform adorable antics.
Then again, you should be mindful of all the hard work and patience that went into getting here.
Birds from all over the world want to live in open spaces with plenty of natural light.
To live a long and happy life, they require a lot of attention and tender care.
Take a hard look at your commitment to their happiness and make sure they have everything they need to thrive.
If you're willing to put in the time and effort, exotic birds can be your best friend for a lifetime.
See the stores below if you are considering keeping exotic birds as pets in Florida.
The Bird Shop & Exotic Critter Corner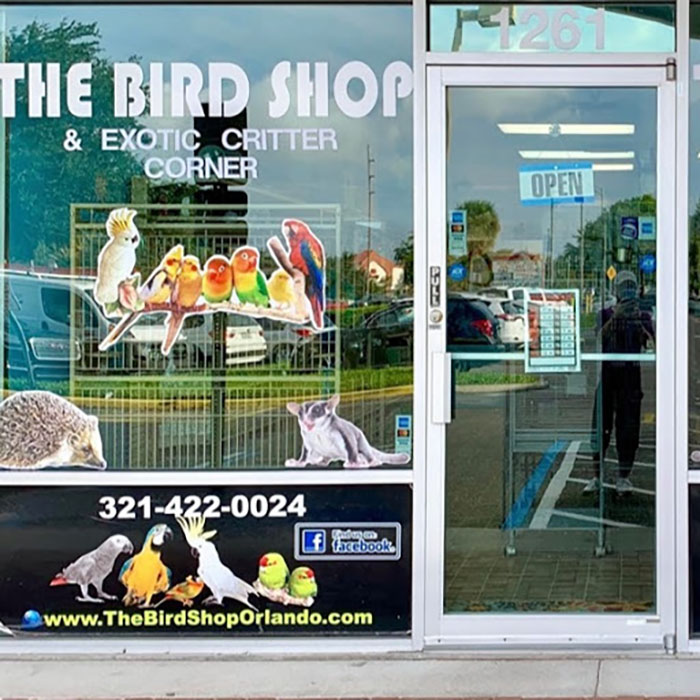 With The Bird Shop & Exotic Critter Corner, you can get everything you need to raise an exotic bird.
They provide a wide variety of exotic birds for sale, as well as food and other supplies.
Aside from the above, you can also adopt an array of other exotic pets, such as cockatiels and canaries as well as finches such as the Zebra Finches and Society Finches as well as a variety of other species.
Specialties:
Rather of focusing just on selling newborn birds, they also have a large section of their facility dedicated to housing rescued birds.

When rehoming the birds, you receive a 7-day health warranty, after which you are unable to get a refund.

Because they don't ship live stock, the only choice is to shop in-store.

Baby parrots larger than a Conure are not for sale at this time.
Lee's Exotic Birds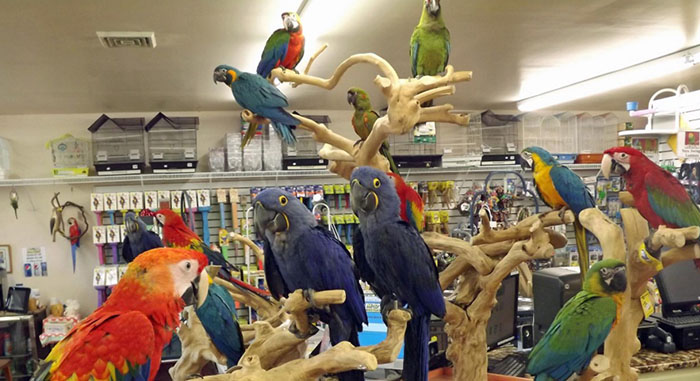 The "Breeder of the Year" award went to Lee's Exotic Birds because of his dedication to breeding show-quality canaries.
For them, it's more than just a business; it's an obsession.
They provide a wide variety of exotic birds, all of which are priced really competitively.
You can get exotic birds like black cheek zebra finches, Lancashire canaries and Owl Finches as well as Lavender Finch, Violet eared Waxbills, Cuban Melodious, and so on.
Specialties:
Online services of the highest quality.

There is an option for expedited delivery.

They often organize bird displays and keep their website up to date with forthcoming activities.

There is a 100% assurance of healthy and weaned birds.

Accessories for birds can be found.

Gift cards from Birds are convenient.

At the time of selling, they offer their license to potential buyers.
Brenda's Birds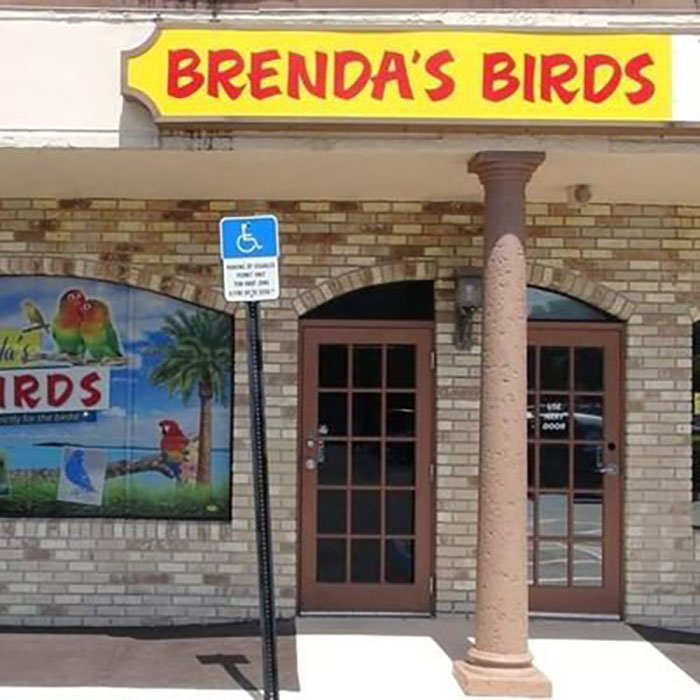 A family-owned and run exotic birds store in South Florida, Brenda's Birds is the oldest and largest in the area.
They provide a wide variety of colorful and chirpy creatures to brighten your day.
Customers can purchase a wide range of birds, including macaws, parakeet and canary breeds as well as pet birds like cockatiels and conures, as well as a variety of other exotic species.
Specialties:
Exotic birds of many species, all in good health.

A bird's accoutrements are useful.

Hair and beard care.

Supplies of food.

Emotional support for customers.

Shipment is not possible.

A step-by-step guide on how to properly care for your bird.
Birds On Safari
Birds on Safari sells unusual hand-raised bird species that are all one of a kind.
This shop carries a wide variety of exotic birds, from parakeets to macaws.
You'll find their contact information listed below.
Specialties:
Domesticated, well-adjusted birds of prey.

Birds are the main source of food.

a place to stay

Your feathered friend's personal grooming services are available here.

Birds of prey are for sale.
Avian Addiction
Your search for an exotic parrot friend can stop at this wonderful shop.
You can find everything you need to care for your exotic birds at Avian Addiction.
See what they have to offer and how you can get your hands on an amazing exotic bird in the sections below!
Specialties:
There is a market for baby parrots.

Toys for exotic birds to keep them entertained.

There are a variety of food items and accessories within easy reach.

Inexpensive costs.

Knowledgeable and friendly staff.

The best possible service.
CP Birds
In addition to producing and nurturing baby parrots, CP Birds.com specializes in raising hand-fed baby parrots and other exotic birds.
These amiable birds are easy to get along with because they've been raised in a humane environment.
Aside from cockatiels, conures, lovebirds, Rosellas and many other exotic birds, CP Birds.com also sells Parakeets, Cockatoos and Conures.
Specialties:
Exotic and pet birds of every variety are among our many specialties.

You can pick up food and essential supplements whenever you want.

They hold monthly zoom events centered around bird-related themes.

Birds are covered in great detail.

On a regular basis, they organize and provide information about local events on their website.
Birdhouse
Since its establishment in Davie, Florida, the Birdhouse Birdhouse has been selling a wide variety of exotic birds.
You can always count on them to treat you with kindness and compassion, and to take special care of your pet chirping birds.
Toys, accessories, and treats for birds may be found here, so stop by if you're seeking for a cute exotic bird and all its need in one spot.
Among the birds on sale at this time are the Umbrella Cockatoo, Blue and Gold Macaw, Pineapple Conure, and White Bellied Caique.
Specialties:
Services for men's grooming at a reasonable price.

They have a wide selection of bird food and treats in stock.

Cages for birds and other fun items are easily available.

Purchases made directly from a retailer.

Pickup at the curb.
There are a wide variety of exotic birds for sale in Florida at any of the stores listed above.
To learn more about what they have to offer and how you can receive a beautiful feathered friend to brighten your life, get in touch with them or visit their website.
With your exotic bird of choice, you may experience the incredible bond that exists between humans and birds.
It's my sincere wish that this post has helped you in your quest to find an amazing exotic bird!