The amazing intelligence, trainability, color vision, shape recognition, and emotional responsiveness of African grey parrots make them the ideal pet for bird enthusiasts.
We've compiled a list of the best and most reputable bird supply stores in Texas in case you're thinking about getting an African grey parrot as a pet.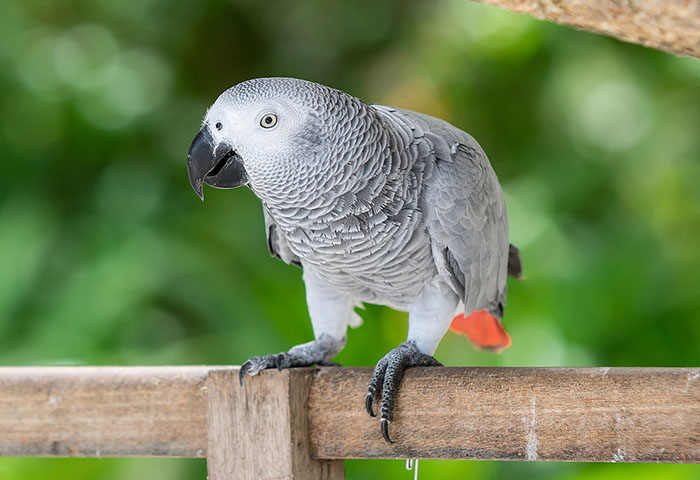 Full contact information is provided so that appointments can be made in advance of a site visit.
Here you may get everything you need for your African grey parrot all in one place.
These shops have extensive knowledge and experience with only the healthiest and most desirable bird breeds, all of which have been hand-raised from the egg.
Whichever you select, you'll discover a veritable bird paradise there.
Kookaburra Bird Shop, LLC
Kookaburra Bird Shop, LLC is a certified retailer of African grey parrots by Family Pet Food Dealer.
In Dallas, Texas, they've been selling African grey parrots and their offspring for almost 40 years.
There is a wide selection of high-quality bird supplies available, in addition to African parrots.
We also offer low-priced boarding and grooming services.
To learn more about their bird selection and pricing, check out their website.
Dallas Parrots
African grey parrots and other species of birds are offered for sale by Dallas Parrots, a company that has been operating for than a decade.
This bird shop, run by a friendly family, specializes in selling healthy, friendly birds to responsible pet owners.
See pictures of the African grey parrots they sell so you can pick the right one for your home.
Ramona's Parrots
For almost 25 years, Ramona's Parrots has provided Texans with all of their parrot supply needs.
This enterprise operates out of the owner's house and features hand-fed parrotlings and adult parrots.
African Congo grey parrots, both adult and young, are among the many other exotic birds available at this pet store. Check out the services they provide by going to their website. Some bird supplies from reputable pet food manufacturers are also available.
Pampered Parrot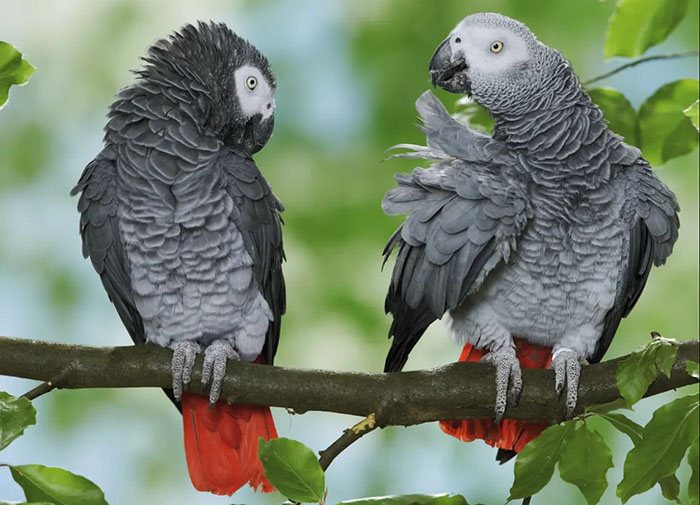 Pampered Parrot in Texas is where you should go if you want a healthy African grey parrot.
You can choose from many different kinds of parrots, such as African greys and Congos, at their store.
The proprietor has excellent expertise and is dedicated to her clientele.
She will provide you all the information you need to choose the healthiest, happiest parrots possible, all of which have been hand-raised.
The adoption services at this shop are affordable, and the business itself includes a wide variety of bird supplies (food, nutritional treats, cages, toys, etc.).
A Parrots Cove
Another site where feathered friends receive the best care possible is A Parrots Cove.
It's well worth the trip because of the wide variety of high-quality pet birds, food, treats, toys, health aids, and perches available under one roof.
Its excellent services include daily grooming, boarding, rehoming, and consignment.
They have been working with birds for 18 years, so they know all there is to know about choosing one, taking care of it as a pet, and keeping it happy and healthy.
Keep an eye on their website to stay up to date on the latest parrot species and available inventory.
Check out their aviary to see all of the available parrots.
ABC BIRDS
You may find this Texas bird shop to be a good option if you're prepared to care for an African grey parrot.
Our family runs ABC BIRDS, a bird store that has a wide variety of exotic birds and hand-fed African grey parrots.
They're very cautious to make sure the parents have been vetted by veterinarians.
They accept dropped off birds, do DNA sexing, board birds, and groom birds.
Fancy Parrots
Located in the United States, Fancy Parrots is a parrot breeding farm that is home to the best-quality African grey parrots you can buy.
They've well-socialized and hand-reared their parrots to make for speedy companions.
Their already-low prices get even lower when you use their first-time buyer discount.
Before releasing a parrot into the wild, they make sure the bird is in peak physical and mental shape.
Feathered Friends & Co.
When it comes to selling birds, Feathered Friends & Co. says they are the best in Texas.
Shopping at this shop guarantees you'll have a fantastic time hanging out with some feathered friends.
They have a wide variety of birds, including African grey parrots.
You may get the happiest, healthiest parrot available and learn everything you need to know about caring for birds so that your new pet becomes the most loving member of your family.
Professional and kind employees provide grooming and boarding services for birds.
Do yourself a favor and schedule an appointment before you head over to their shop.
You may get everything you need for your bird, including cages, toys, food, and treats, all from one convenient location.
These are some of Texas' most trusted and well-known bird supply shops, all of which have been in business for years.
If you want an African grey parrot, you can't go wrong with any of these!
I pray that this post has been of some use to you.